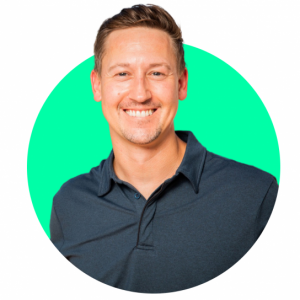 Mark Pattison
Owner - REALTOR at
PorchLight Realty brokered by eXp Realty
Areas Served:
San Diego County
Office Location:
3825 32nd St, San Diego, CA

Thank you so much for the opportunity to help you with your real estate needs and earning your business. We have one goal in mind, providing the best customer experience possible!

I'm a top producing Realtor. Reputations are not made overnight, they are cultivated over time, and I've carefully selected my servicing team that supports my efforts to give you the best experience ever. We offer a custom all-encompassing tailored approach and use the latest technology providing maximum options, education, and training to both our clients and agents. We always strive to be better.

My team has sold more than 2,100+ sales in the last 5 years. In 2023 alone so far, we have sold over $100 million. I have diverse real estate experience in new home construction, certified buyers and selling agent, Short Sales, REO/Bank Owned properties, Relocation, Single Family and Multi-family Investment specialist and Land Development. I carefully hand-select each team member who supports our efforts. I dedicate focus to instilling the very best in the client experience through technology, creativity, and truly understanding by listening to my client's needs.

I was born and raised in Seattle, Washington and relocated to San Diego in 2013. Having relocated to Chicago and then Southern California, I have a tremendous appreciation for what it's like to move away to a new home in an unfamiliar area. We understand the importance of not only finding the right home, but also the right schools, employment and neighborhoods

We will give you the guidance and support that is needed throughout your entire buying or selling experience.

With me and my team by your side, you can rest assured that your real estate needs will be met with the utmost professionalism and attention to detail. Contact us today to see how we can help you achieve your real estate goals.
We have helped over 2,100 families buy or sell real estate in the last 5 years.
At PorchLight, we are committed to giving back to our community by supporting two philanthropic organizations and actively volunteering our time and resources to make a positive impact. Our team believes that by working closely with these organizations, we can help create a brighter future for those in need while fostering a culture of empathy and social responsibility. Whether it's participating in fundraising events, donating goods and services, or simply lending a helping hand, we strive to make a difference in the lives of others and inspire those around us to do the same.
Founder of PorchLight Realty. We have helped over 2,100 families in the last 5 years. DRE# 01953760