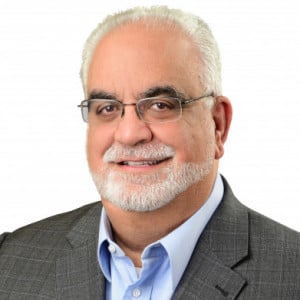 Mike Zinicola
Team Owner at
The EZ Referral Network
Areas Served:
Cuyahoga County, Lorain County, Medina County, Summit County, Portage County, Geauga County, Lake County, Franklin County, Delaware County, Morrow County, Knox County, Licking County, Hamilton County, Clermont County, Warren County, Butler County, Fulton County, Henry County, Wood County, Lucas County, Williams County, Putnam County, Hancock County, Ottawa County, Sandusky County, Erie County, Seneca County, Huron County
Office Location:
2001 Crocker Road, Westlake, OH
I practiced RE law for 17 yrs before I become a realtor in 2000. In 2008 I moved from a regional RE Company to KW and started the EZ Sales Team, that has now grown into the EZ Referral Network. "EZ" stands for Greg Erlanger and Mike Zinicola. The 3 best decisions I have made in my career our as follows:

1. Stopping the practice of law. I had no passion for it and I was merely a sufficient attorney. My hope for everyone is that you don't have a career where the best thing you could say is that your were sufficient.
2. Moving my license to KW. I am not recruiting. For me KW provides the best tools and resources to build a huge business. The concept of unlimited thought was never encouraged by my first brokerage. KW gave me an unlimited mindset that helped me build the business I have today,
3. Partnering with Greg Erlanger. Greg and I have different strengths. No one is great at everything in RE. Rather than doing things where I would be sufficient, I partnered with Greg. This allows me to do the things I am great at, and he does that same. Combined we have an unfair advantage in our market places
WE have great tools for extra marketing your listings to maximize your exposure. You pay no admin fees for other ancillary costs with us. We sell over 1300 houses a year while giving every client the personal touch they deserve.

To other realtors, we offer a 27.5% referral.
I have starting a non profit specifically designed to create funding for those non-profits that have a mission to get LGBT+ homeless youth off the streets
I run the 24th most productive RE in the United States. In 2022 we sold 1345 homes. I have been the Number One LGBT+ real estate team leader in the country for 2018-22